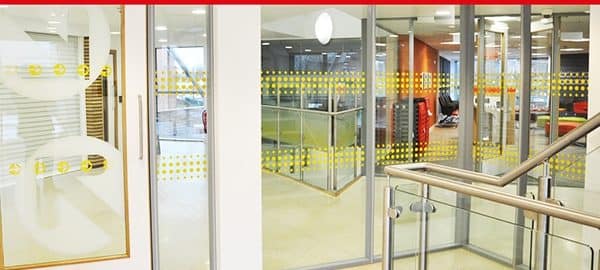 LAMINATED GLASS FROM FIRE GLASS UK
Laminated glass is a type of safety and security glass which is made up of one or more interlayers of polyvinyl butyral (PVB), sandwiched between two pieces of glass that has been bonded by heat and pressure. The interlayer is strongly adhered to the glass and ensures the glass layers remain bonded when broken, preventing the glass from breaking into large pieces.
All safety glass manufactured and supplied by Fire Glass UK complies with the relevant British and European standards (BS 6206 and BS EN 12600) and carries the appropriate CE Mark.
Features of laminated glass:
Remains intact or breaks safely on impact
Can withstand repeated blows from heavy objects
Remains a barrier to entry even when the glass has been broken
Fully tested
Blocks 99% of incoming UV radiation and may help reduce fading
Let us help you on your next project.